How to take care of your Maileg Friends
How to take good care of your Maileg friends
Like every good friendship, you should take good care of each other. Get inspiration on how to care for your Maileg friend.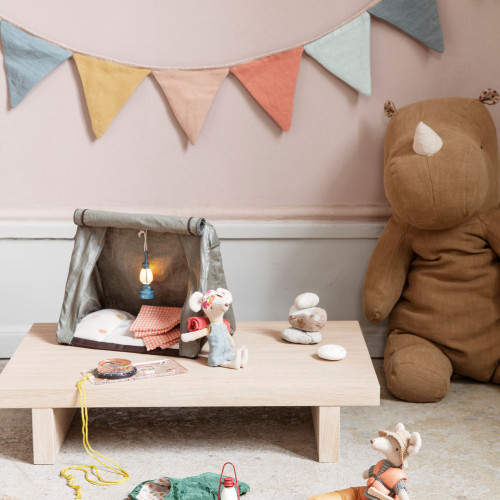 Your new soft Maileg friend is the perfect listener, the friend who is always on your side. A true heart friend. You and your friend against the rest of the world.
Your friend has his eyes open when the light is off at night – it always watches over you and makes sure you are safe.
Show your Maileg friends that you appreciate them. Invite your friends on a picnic in spring and enjoy the flowers bloom; on the beach in the summertime; or on a camping trip, sleeping under the stars and roasting marshmallows over the fire.
We offer all the necessary accessories for your Maileg friend – everything from the perfect beach outfit to a sleeping bag and tent. Find your accessories for Mice and Bunnies & Rabbits.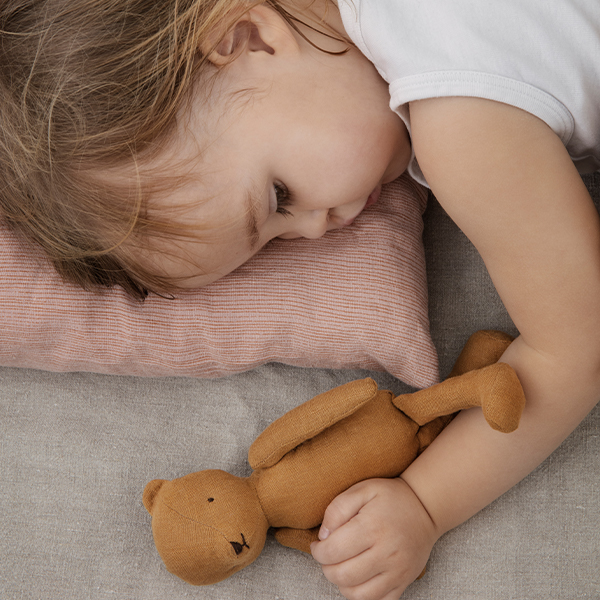 Do your Maileg-friend need a bath?
All soft teddy bears can be washed at 30 degrees. After a bath, you must remember your friends need to be fluffed up so their bodies will get back in shape.
You don't need to wash your product straight away if you have the feeling it needs some cleaning. If there are no visible spots on the soft toys or other fabric products, put them in the freezer overnight and it will kill all the bacteria. Another option is to leave it in your bathroom when you take a shower. The steam pulls out smells like nothing else. A very natural, resourceful way of getting rid of unwanted smells.
You find specific care instructions for your Maileg friend on the small label attached to it or the hang tag from the shop. We recommend that these instructions are followed as incorrect washing can hurt your friend. Find out more washing instructions at our FAQ.
Know that the more you hug and love your Maileg-friends, the softer they get in the knees.